NEWS
Disegno magazine commissioned a group of designers to create an Emoji for 2018. Sebastian Bergne responded to the brief with an emoji that reflects on a societal tendency to...
PUBLICATIONS
In this interview with Sebastian Bergne in Studio-News magazine he talks about his experience as a designer and how it informs his work with the design graduates on the masters in Product & Furniture...
STUDIO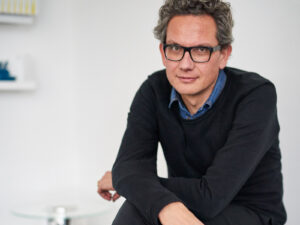 Sebastian Bergne is renown for making everyday objects special with his essential and human approach to design. He and his team work as an external design facility to international brands, as designer and supplier of special projects to retailers and individuals or as producer of his collection of personal editions.