Tivedo
Task lamp                        POA
Tivedo is a task lamp of the next generation, motivated by desire the to achieve the best in user experience, light output, material use and manufacturing. The result is something totally new, yet reassuringly familiar.
Starting with its arms, in injection-moulded technopolymer, they are connected by an original two-way pantograph system that allows for a wide range of movement and ensures the balance and stability of the lamp.
The swiveling head, also in technopolymer, is equipped with a practical and intuitive T shaped grip, contains the latest Philips LED lighting module and innovative heat sink, which for the first time in decorative lighting has been moulded in thermally conductive plastic instead of aluminium.
Tivedo has been selected for the ADI 2015, the nomination for the Compasso d'Oro, Italy's coveted design award.
Available in black and other colours please contact us here for details and pricing.
Manufactured by Luceplan Italy.
---
All products sold through this website have been designed by Sebastian Bergne. Some are manufactured by Sebastian Bergne Ltd. and are sold exclusively here as an Edition and some are manufactured by independent design manufacturers and are stocked here much like other retailers.
---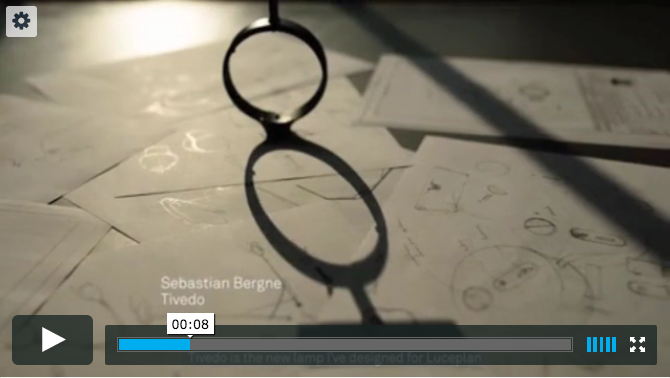 Need Help? Contact Us Leave Feedback
ACCESSORIES, LIGHTING, STATIONERY, Desk
Tags: Bergne, design, Gift, hightech, Lamp, led, lighting, Luceplan, madeinitaly, office, sebastian, sebastianbergne, Stationery, tasklight.