NEWS
Sebastian Bergne's creation Crystal Palace is part of the exhibition House of Birds at the Triennale di Milano during this years Milan furniture fair. Twenty-four well-known Italian and foreign designers, were...
PUBLICATIONS
Are we experiencing a revolution or a resurgence in functional, logical design? Essential Journal speak with Sebastian Bergne about this and his 30 years in design.
Japan seems to play more classical music in the public domain than anywhere. 🎼🎹🎻

#ClassicalMusic

Many congratulations to France who have clearly held their nerve and voted for democracy.

#ViveLaFrance
STUDIO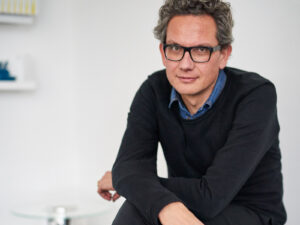 Sebastian Bergne is renown for making everyday objects special with his essential and human approach to design. He and his team work as an external design facility to international brands, as designer and supplier of special projects to retailers and individuals or as producer of his collection of personal editions.