Bandit Ruler
Rubber band shooting ruler
Out of stock
Bandit Ruler appears at first glance to be just like any other ruler. In fact it quickly transforms into a fun product that appeals to the naughty school boy in everyone.
It has a printed acrylic body that is carefully designed to combine with standard elastic bands to form a trigger mechanism that enables it to shoot other bands at classmates or colleges …
Please remember to play responsibly.
Manufactured by L'Atelier d'exercices.
---
All products sold through this website have been designed by Sebastian Bergne. Some are manufactured by Sebastian Bergne Ltd. and are sold exclusively here as a personal edition and some are manufactured by independent design manufacturers and are stocked here much like other retailers.
---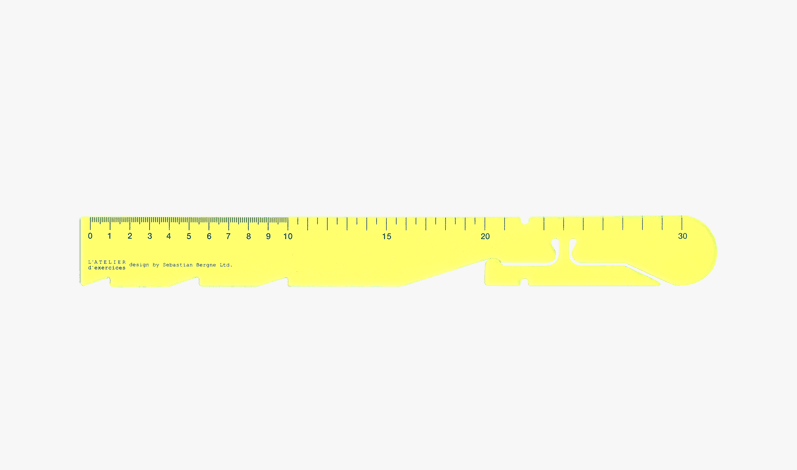 Need Help? Contact Us Leave Feedback
STATIONERY, Desk, GIFTS, STOCKING FILLERS
Tags: Bergne, christmas, colour, design, fun, Gift, L'Atelier d'Exercises, L'atelier d'exercices, règle, règle bandit, rubber band, ruler, Stationery, toy.
Related Products
£

28.00

Free

£

32.00

£

98.00

£

22.00

£

22.00

Free

£

38.00

£

3.00

£

110.00